How to create Labels and append to Campaigns > Stories to add colour to benchmark reports. VIDEO coming soon
What is a Label?
Meta tags at the campaign level used to organise branded content activities into buckets. A label consists of a 'Name' and corresponding 'Value' specific to your business.
What are some examples?
Commonly used Labels include Names such as Industry Vertical, Content Type, Objective and their corresponding Values such as Health & Beauty, Video and Video Views.
Where do I create Labels?
You will find the Labels area in your User Profile Settings:
Click on your User profile in the top-right corner and click on 'Settings'
In Settings you will land on the Organisation tab, find 'Labels'
Click ' New Label' and include a Name and Value and click 'Add'
Repeat for subsequent Labels
Add Labels to Stories in the the campaign workflow to start using them!
Who can create and manage Labels?
Team Member "Admins' have permission manage the creation of NEW Labels or update the names of EXISTING Label Names & Values. In addition they can restrict the creation of new Labels to only occur in the Settings area and define the required Labels to be added to all Stories in the campaign workflow.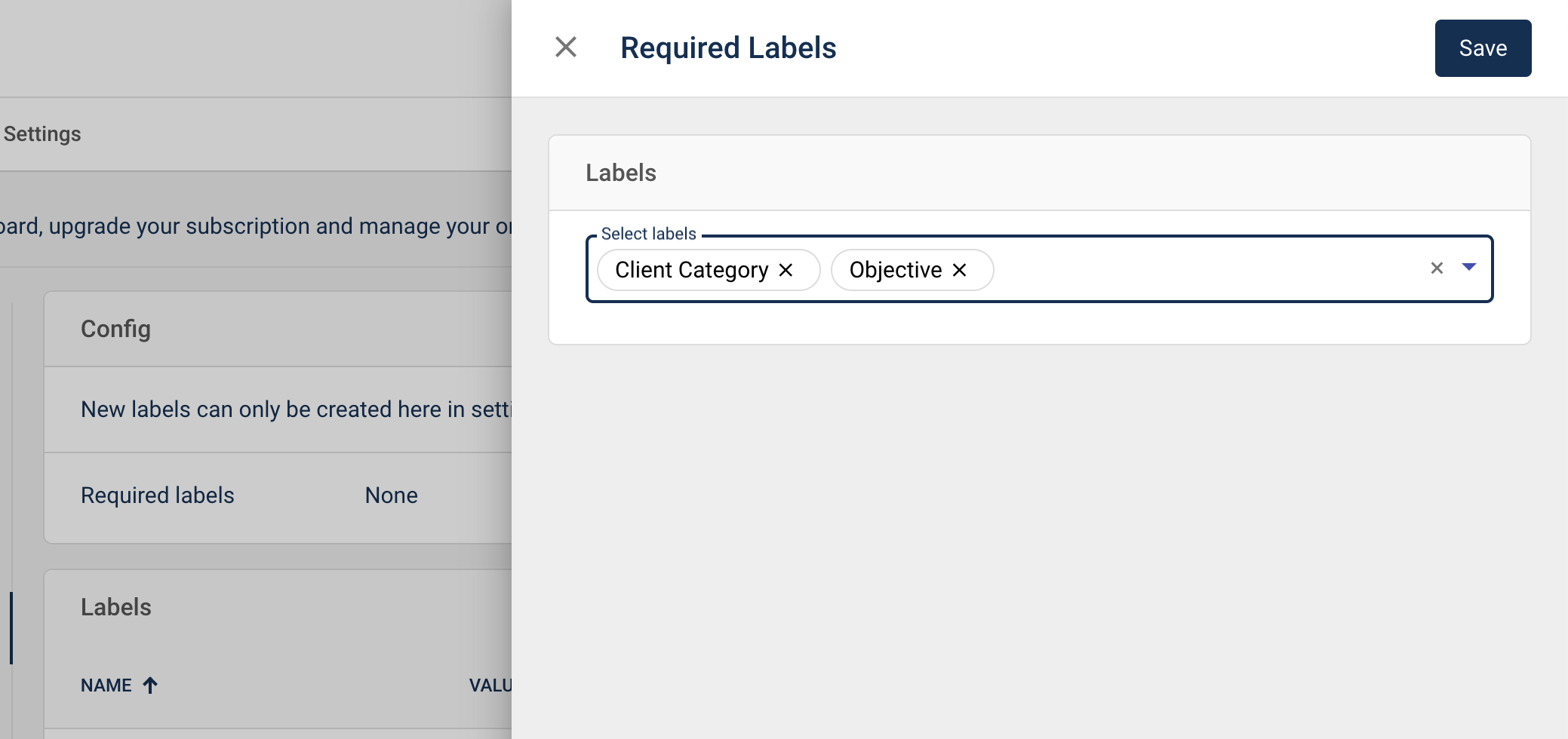 How can I use Labels in benchmark reporting?
Labels will appear as Dimensions in the widget builder - these are what determine how chosen metrics are broken down. Search for "Story Label Name" and "Story Label Value". To isolate results to one bucket apply the EQUALS operator to the Story Label Name criteria and include the 'Name'.