Client Orders: How to Create and Submit Salespersons can submit Client Orders to the Content Studio through their organization's Pressboard Studio account to begin collaboration
Welcome to Pressboard Studio!
Now that you are logged in to your Pressboard Studio account, you can submit information taken from your (direct) signed contracts to submit to your Content Studio who you can then collaborate with. Here's how:
On Client Orders tab, click '+ New Order' in the top right corner

2. Complete all fields in the Client Order form and hit 'Send' (only fields marked with an * are required)
3. Review all fields and hit the 'Send' button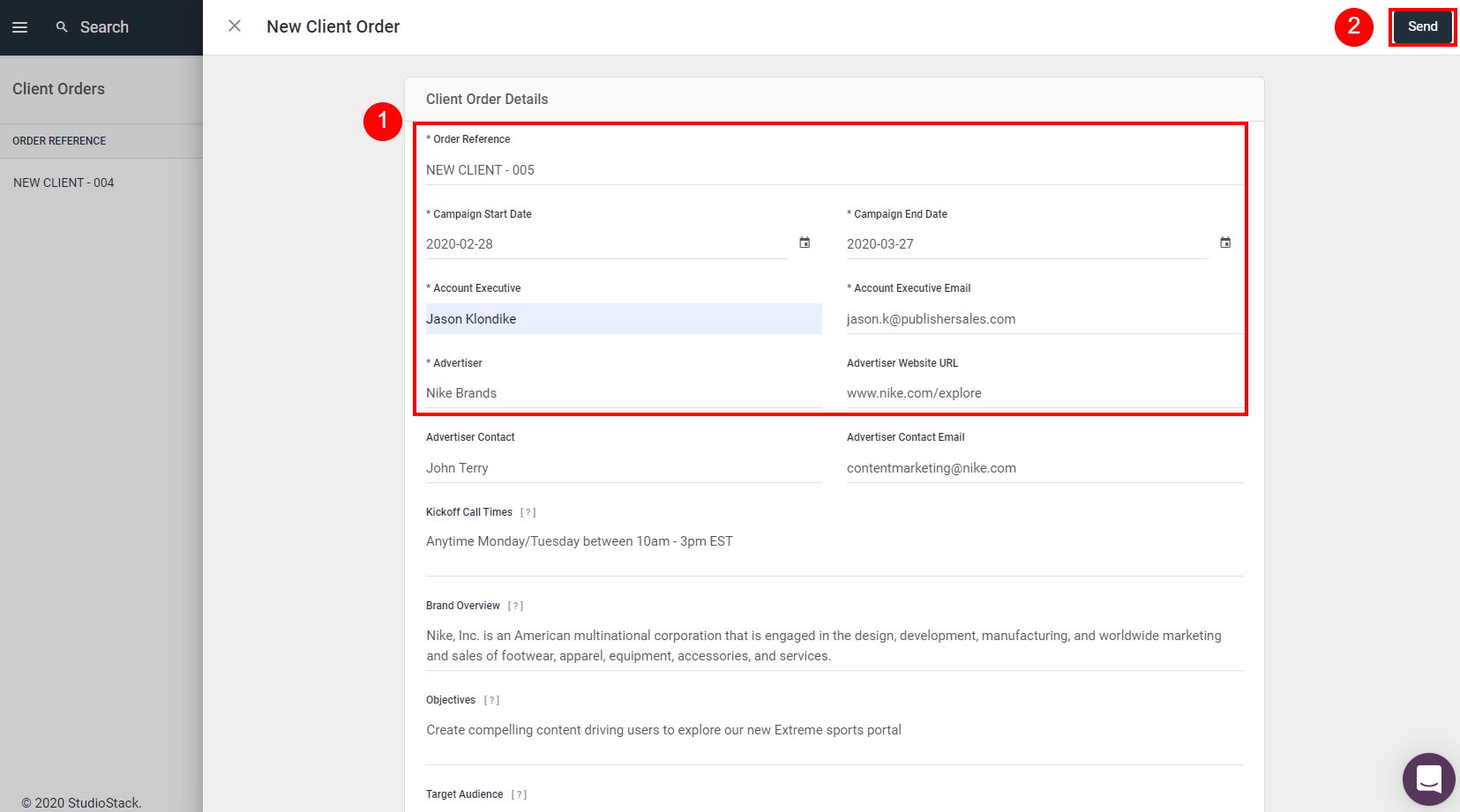 Submitting a Client Order successfully generates both a platform and email notification sent to members of your Content Studio who can then review and 'Approve' your submission and begin collaborating on campaign production with you.
If they have any questions, they can keep communication inside the platform by sending you a message via the 'Brief' tab of the Client Order.

Note: If you need to make changes to the Client Order, you are able to do so prior to the order being 'Approved'. To make changes to an existing Order:
Return to 'Client Orders' tab, click 'Pending Approval' to re-open the un-Approved Client Order
On the 'Brief' tab, click 'Edit', make changes and 'Save'

Once the campaign launches and analytics are activated by the Content Studio, you can create beautiful, externally share-able (client-facing) Custom Reports.
Visit our Help article on Custom Reports to learn how!
Did this answer your question?