Build your reporting dashboard using any combination of Pressboard, Google Analytics, Social data, Moat analytics and more.
Custom Reports are a powerful way to customize your campaign reporting. Pick and choose the data points that matter most, add and remove stories at any time, and share live, automatically updated reports with clients and stakeholders.
In order to build a Custom Report with a 'Share URL', your campaign must have the following:
At least one story line item i.e. User added an article URL and/or results from social/promo integrations. See examples here.
All "stories" live and tracking engagement in the platform
Note: If you intend to include results from Google Analytics and/or Moat, please review the steps in this article to ensure those data sources are added to stories at the Campaign level, prior to building your Custom Report. If they are not added to the story/campaign, neither Google Analytics nor Moat results will populate at the Custom Report level.
Now that you're ready to customize a dashboard with various data sources, find the campaign from which you would like to produce a Custom Report:
Click on the 'Manage Campaign' icon located at the top-right corner of your campaign container, then choose 'New Custom Report' from the drop-down list

2. The platform will pre-populate your Custom Report with a variety of information
that you can adjust as necessary. Important: The chosen Start and End dates will
determine the window from engagement data will be visualized in your Custom
Report. Ensure that these dates match or fall within your overall Campaign dates. We also
recommend using a descriptive name for your Custom Report for easy future
reference, e.g. "Dollar General – Spring 2019"
3. You can choose up to four 'Highlighted Metrics' and any number of 'Report
Components'.
i. Highlighted Metrics will appear at the top of your report as high-level highlights
of the overall campaign
ii. You can choose between Pressboard, Google Analytics, Facebook, Promotion,
Moat analytics and more as the data sources for any of the available highlighted
metrics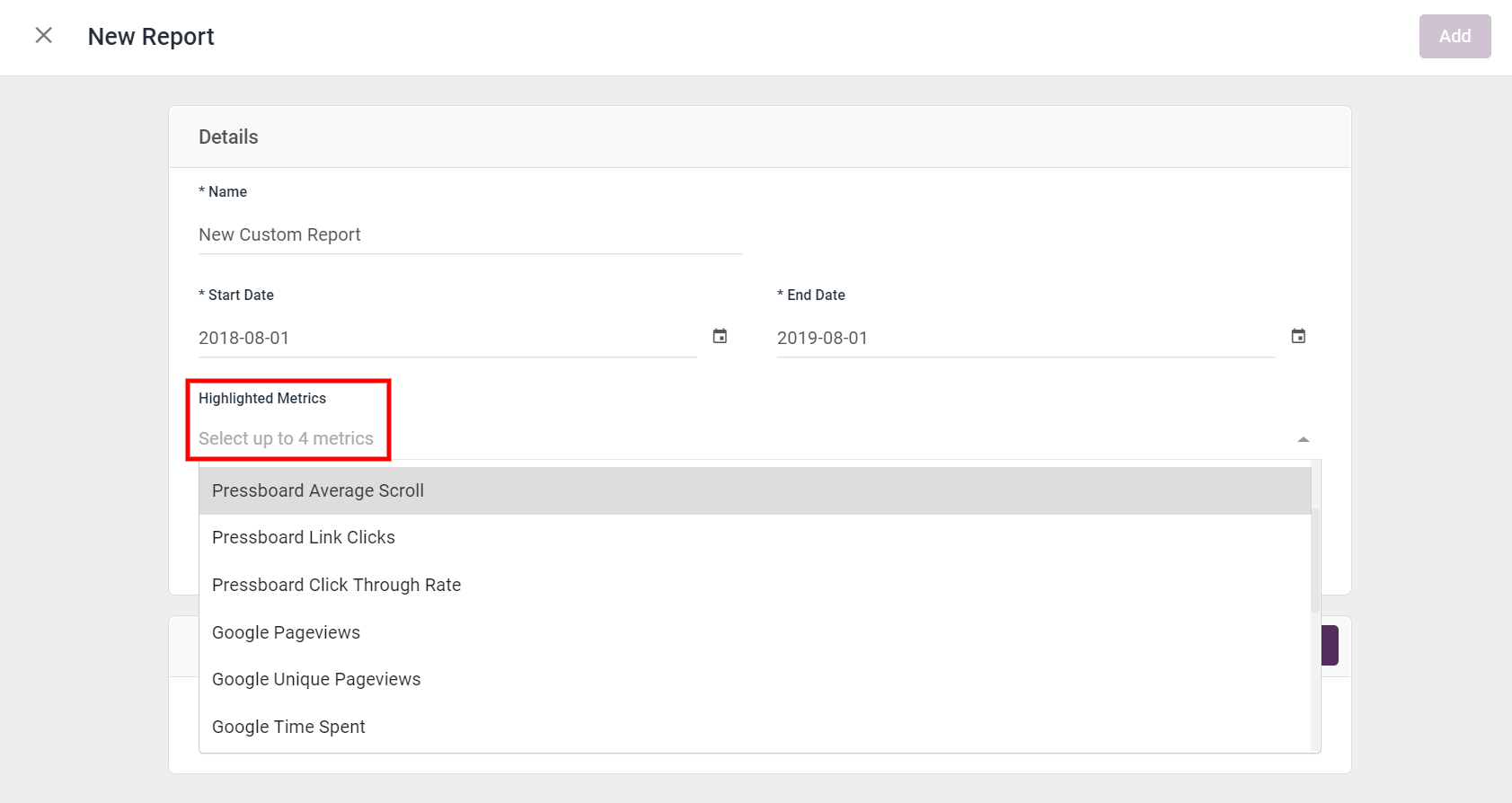 4. Choose any number of more detailed 'Report Components' such as 'Attention', 'Traffic Sources', 'Locations' and Viewability' and each of these component's respective data sources. These reporting modules will appear below the list of stories.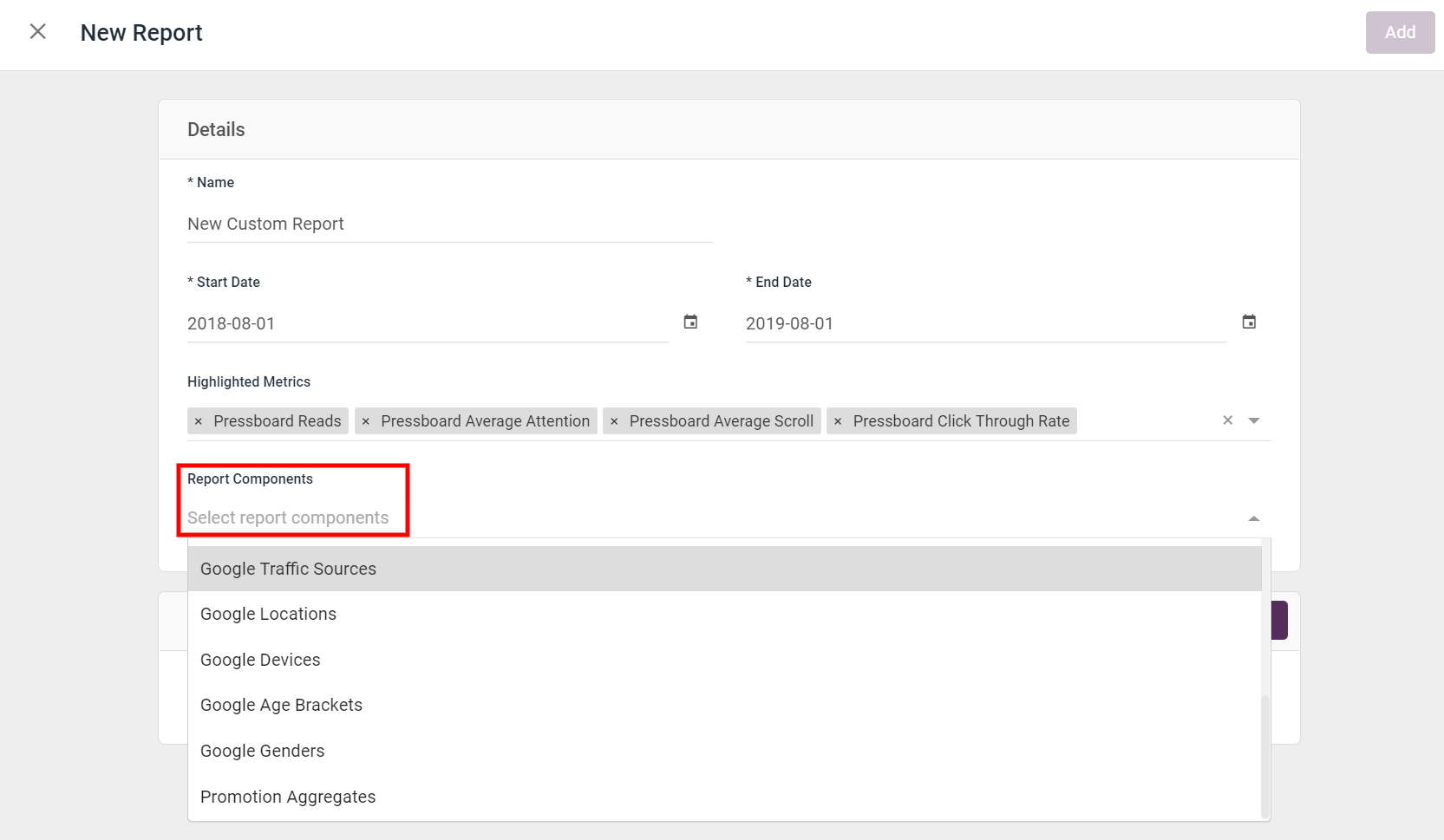 5. Select (or de-select) the stories that you would like included in your report and Click "Done"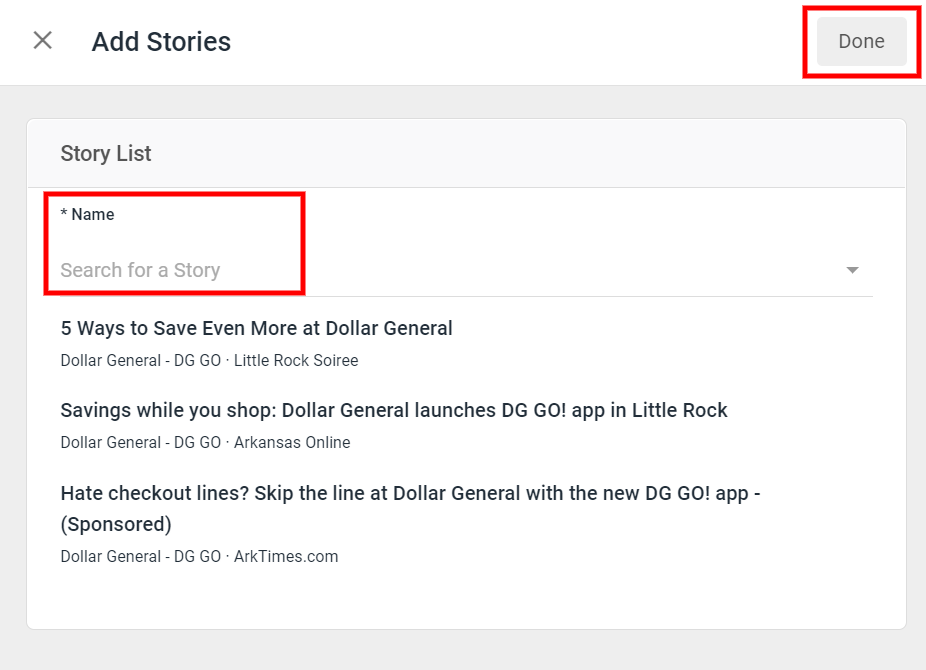 6. Click "Add" to complete your Custom Report and add it to your Custom report list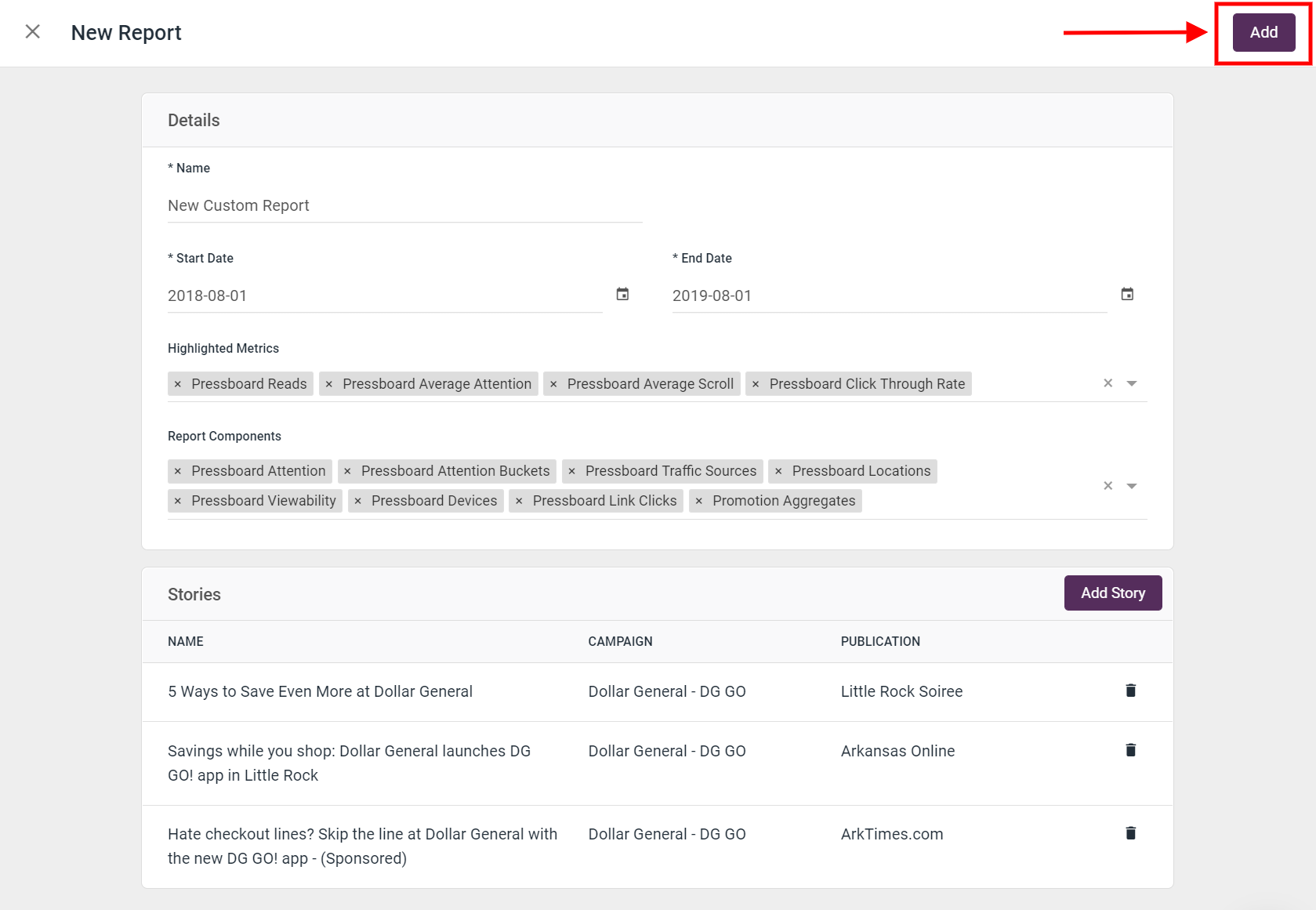 7. Custom Report buttons:
Once you create your Custom Report, you'll be taken to a preview of the report. If you're content with the data presented, you can click on the 'Manage Report' icon in the top right corner to access the following options:
(1) Edit your Custom Report
(2) Edit or Add team members to provide them with access to Custom Report
(3) PowerPoint download - NEW
(4) Share URL - Allows non-platform users (such as clients or stakeholders) to view your custom report without a Pressboard Studio login. The URL link can be accessed by any recipient of the link
You'll now be able to view, edit and share this report at any time from the 'Custom Reports' tab.

Related: How to Customize the Design of your PowerPoint Export
Did this answer your question?